Spring has arrived, in full bloom and it's a wonderful time to turn your attention to a new season's wardrobe. So we're going to have a look at what are the most beautiful trends are right now and help you narrow down your staple pieces for the season.
2019 Trends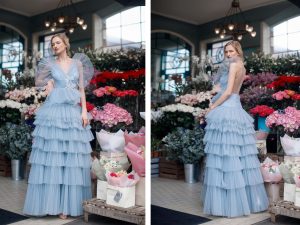 Spring 2019 is a little bit contradictory, yet exciting. From delicate feather accessories to resort couture, colour wheel tailoring to 21st century hipster…it's all in there. There's one big attention however and that's female empowerment. It's our time to show who's boss ladies.
The designers we proudly showcase at Alina's Closet completely advocate upon that. Glancing at the collections and wonderful accessories, we will be fully embracing this beautiful spring and wondering over the holiday season and exotic destinations. Let's now take a look at what's install for our wardrobes over the next couple of months…
Paris fashion week is always a delightful juxtaposition of classic and clean meets edgy street wear.
It's so wonderful that the spring 2019 trends brings us such a tactile variety, every shape and figure can be perfectly catered for, what better time to be a woman.
In addition, the 'think California' theme that's running through many of the most famous collections is one that we can all embrace and wear well as it's simply so easy.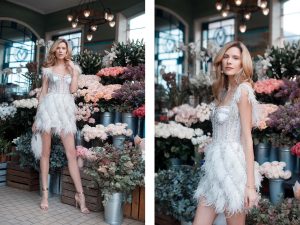 Our beautiful designer Alina London has gifted us all with the delights of stunning key spring trends. Founded by Alina Roxana Moise, the luxury range brings exotic resort wear to life, think sun kissed beaches and long glamorous days with a few cocktails. She also managed to bring a pure playful girly side to the pieces, think pink and pretty – yet bold and empowering.
With personalised designs, all lovingly created in London utilising only the finest Italian fabrics, these are the pieces for every event this season. We are proud to be able to offer bespoke couture to our customers that will be created for you in 3 days.
We also offer pieces from the brilliant Dilek Hanif, the Turkish born designer has taken her much-sought after range from its humble beginnings to the worldwide stage. Think of designs that combine the traditional and the modern in an almost magical manner. She emphasises the very best aspects of femininity, yet ensuring the simplicity of elegance and dignity.
And as if that wasn't enough, we also offer some beautiful pieces from Raisavanessa. These twin sisters from Istanbul are all about the bold, the unique and the infinitely artful. They've taken a fondness to many and often bring delicate statement pieces. Perfect for that event you're attending soon!
So enough with the introductions, it's time to update your wardrobe for the season, both at home and for on vacation.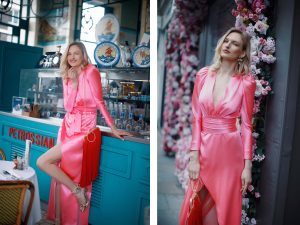 Sunshine shades
Carrying on from the theme of terracotta shades last summer, beautiful sunshine shades are big news this year. Combine these with classic tailoring, long lines, and understated sexiness for outstanding pieces that can be dressed up or dressed down to suit every occasion.
Bow
Oh, how we love bows! So we are excited that this feminine trend has made a bit of a come-back for spring 2019. Forget bows being for little girls… This simple accompaniment can be worn in so many ways. Sleek and sophisticated, bows are beautiful statement of the season and one that really does add that special something to the most casual or smartest of outfits
Feather accessories
Bags, shoes, earrings… Feathers are in right now and add the most stunning delicate texture to any outfit. It's the simplest way to bring your look into 2019 and so very versatile. The best of accessories are a wardrobe staple – not to mention so much fun to buy and use.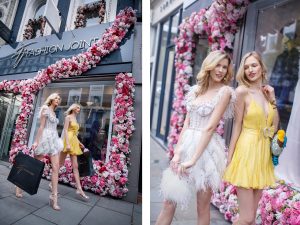 New tailoring
Sharper silhouettes and streamlined tailoring are in. But don't make the mistake of thinking this means unflattering lines or the need to have long legs – nothing could be further from the truth. We are thinking polished and elegant, with cleverly created cuts. Design that make this a look that can be confidently worn by women of all shapes and sizes.
With Love ,
AC Team